Our Qualifications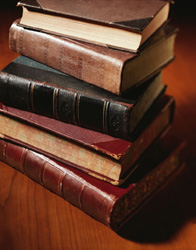 Jay H, Moyer, CLU, ChFC has been providing sound financial planning and tax advice since 1992.  He graduated from Kutztown University in 1991 with a B.S.B.A. which included majors in both Accounting and Finance.
Jay has since taken courses sponsored by The American College and earned both Chartered Life Underwriter and Chartered Financial Consultant designations.  In addition to the initial course work, these designations require a high level of continuing education to be completed biannually.
Jay has provided educational workshops on Retirement Savings and Retirement Income Strategies, Financial Management, College Funding and Tax Strategies.  He has also taught continuing education classes to other financial service professionals.
Jay is a member of the National Association of Insurance and Financial Advisors as well as  the Society of Financial Service Professionals Reading Chapter. He is also member of the National Association of Tax Professionals (NATP).
Jay is active in the business community and is a member of the Greater Reading (PA) Chamber of Commerce & Industry.
"We continue to learn and, in turn, continue to educate our clients."